This new patch has been around for some time now and lots of new content has been added. We have now taken the fight to the core of the Legion's power in Azeroth. Join us and discover some of the new features of patch 7.2!
A New Zone
The Broken Shore, where both Horde and Alliance fought together to bring down the Legion's plans at the beginning of the expansion, is now our next target before venturing into the Tomb of Sargeras. Here in the Broken Shore we establish our own class-specific base in Deliverance Point after a short scenario where the main antagonist is none other than the Dreadlord Mephistroth. Around the Broken Shore we can kill some rare mobs, open treasure chests and face a new threat called Sentinax; a Legion ship that we cannot directly strike but can take advantage of it by farming the Broken Shore currency, Nethershards.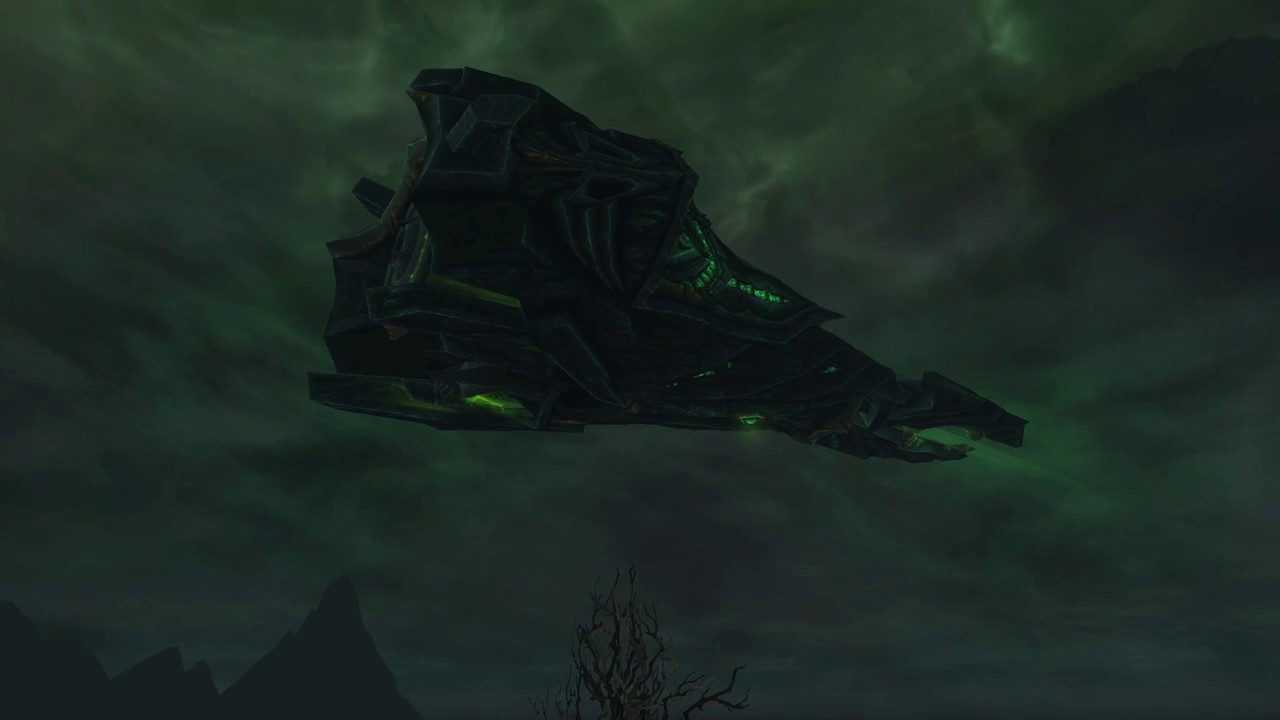 The Legion Ship Sentinax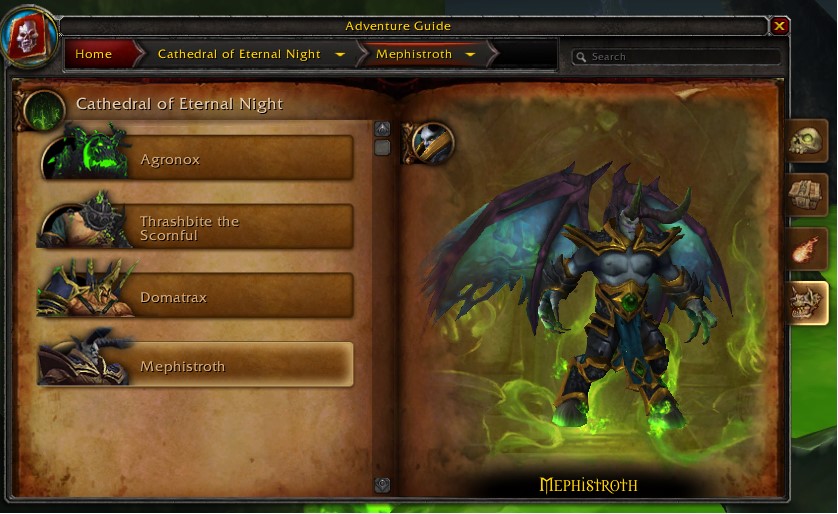 The Dreadlord Mephistroth
The Broken Shore also features a brand new dungeon: The Cathedral of Eternal Night. This dungeon is located on the left side of the Tomb of Sargeras and features 4 bosses; an ancient named Agronox that used to serve the night elves before being corrupted by fel energy, a big mo'arg brute called Thrashbite the Scornful, an evil felguard called Domatrax and Mephistroth himself. Our main goal here is to retrieve the Aegis of Aggramar and take it back to its resting place. This new dungeon is available in Heroic, Mythic and Mythic+ difficulties.
Take Flight
In the Broken Shore we have a new faction to stand for; the Armies of Legionfall. If you have already completed the "Broken Isles Pathfinder, Part One" achievement, you can now work on the second part of it and (finally) dust off your favourite flying mount! You can earn reputation with this new faction by completing World Quests in the Broken Shore, do the Broken Shore campaign that weekly unlocks a new chapter and by delivering Legionfall War Supplies to the Legionfall Construction Table found in Deliverance Point. You can find this War Supplies in World Quests in the Broken Shore, treasure chests and rare mobs. Once you turn in your Legionfall War Supplies to one of the three buildings in the Legionfall Construction Table you will receive a small container and an Artifact Power Token.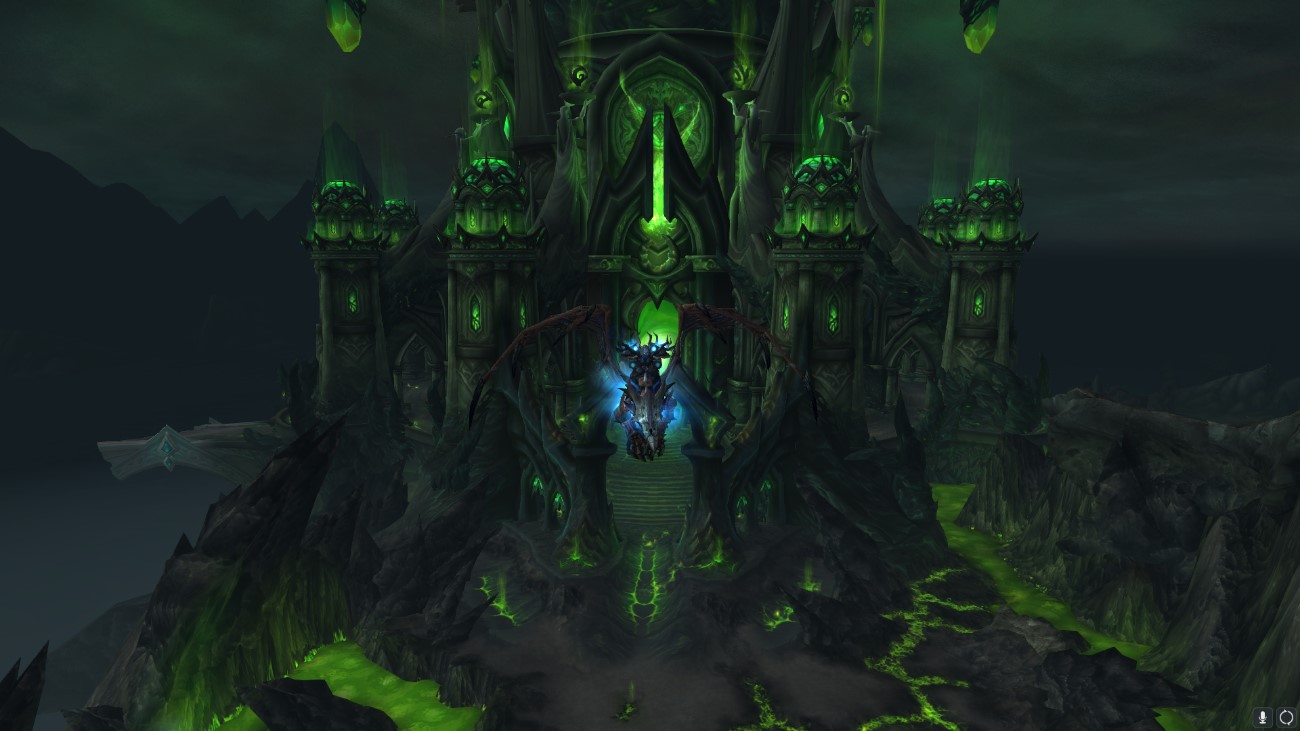 WOW Patch 7.2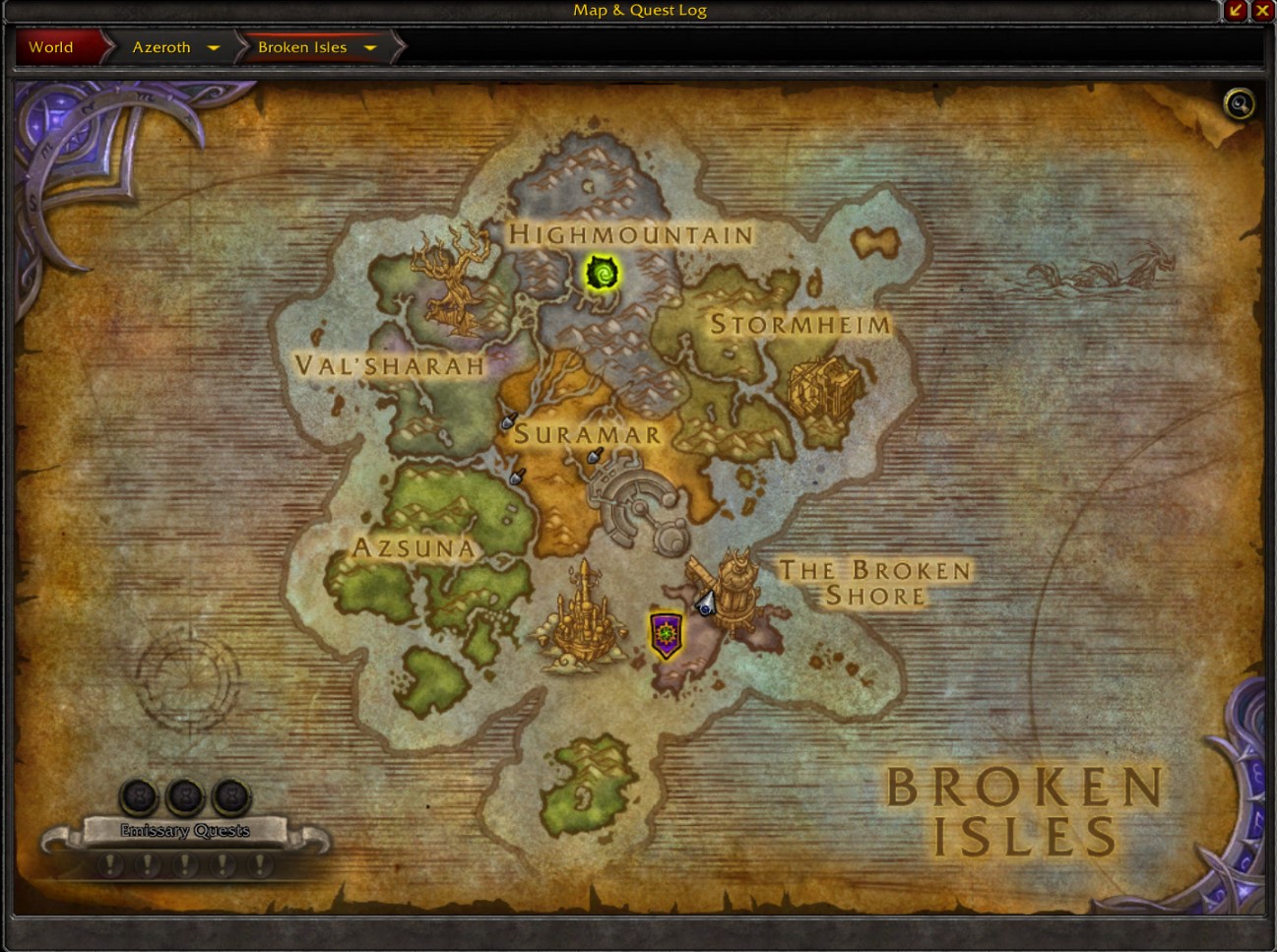 Highmountain is under attack!
Nethergear and Invasions
The new currency found in the Broken Shore can be used to get new equipment for your character. You can buy Dauntless or Relinquished tokens with Nethershards from two mobs located in Deliverance Point. Dauntless tokens cost 400 Nethershards and provide a piece of 850 item level. Relinquished tokens cost 5000 Nethershards and provide a piece of 880 item level. These tokens can also contain a Raid, Dungeon or PvP item and have a small chance of turning into a legendary item. Nethershards can be found in rare mobs, small containers from turning in Legionfall War Supplies, treasure chests and Legion Invasions. Legion Invasions are random events that happen in the Broken Isles. Once one of the four zones is being invaded (Azsuna, Stormheim, Highmountain and Val'Sharah), you need to go there and aid your new allies in repelling the invasion. When you step in, you will receive a quest that requires you to do four zone quests and then get to a determined area of the zone to venture into the scenario. These determined areas are:
Shackle's Den in Azsuna
Thunder Totem in Highmountain
Shield's Rest in Stormheim
Black Rook Hold in Val'Sharah
Once completed, you will get the chance of queuing for a three person scenario and defeat the leader of the Legion in charge of the Invasion. They will reward you with Nethershards, a Dauntless Token, an Artifact Power token and a piece of 860 item level epic gear.
Did you like this article?
If you did, please leave us a like or share this page, this encourages us to continue writing guides such as this!
What do you want us to write about in our next article?
Comment below! There is an option to comment anonymously.