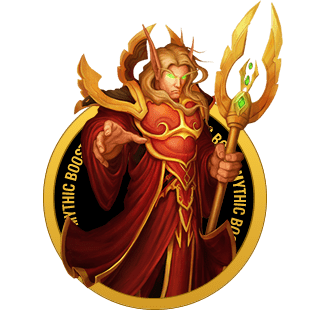 The WoW Mage Tower Challenge is a very fond activity (Especially for the solo players out there), and one that made one of the best expansions in the last few years even better. This time bringing new transmog sets, achievements, a mount and even a new skin for the druids' bear form. But running solo timelost challenges is not something everyone has time for, so to help you get decked out in the new transmog set or even fly around on the new soaring spelltome mount, we have designed the WoW Mage Tower Boost services.
You won't have to spend your free time learning the ins and outs of how time walking gear works, looking for guides and the newest community strategies to tackle the new and improved WoW Mage Tower. Our team of seasoned WoW Mage Tower boost professionals have been playing the game since it launched, and will complete the WoW Mage Tower challenge (or challenges) of your choosing and get you all the WoW Mage Tower rewards you want in record time.
Show off your supremacy over the trials of the kirin tor and kit out your toons with the new transmog sets with Mythic Boost's WoW Mage Tower Boost services.