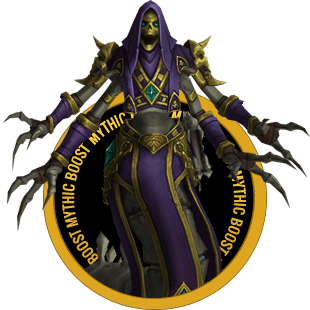 In every hero's road, there comes a time when they need the help of others to reach new heights, get to and beat the hardest endgame content there is. No man is an island, after all. Perhaps you need one last push to see your raider score in raider.io move up the ranks. Maybe you want to obtain the Keystone Master achievement, but don't have a good enough party. All you need is a Mythic+ carry to get you where you want.
A team of World of Warcraft professionals with countless hours in every dungeon in the game, is waiting and ready to make your Mythic+ boost experience seamless and fun. You'll be able to effortlessly beat your time each week, get through each mythic+ level efficiently and get your hands on whatever dungeon reward you could possibly want. Including any piece of azerite armor from the wow vendor, our Mythic+ carry services will get you there.
Why wait when you can have all the Mythic+ gear you want and be ready to take on any boss, mythic dungeon mechanic or difficulty level that comes your way? The Mythic+ carry service to suit your needs is waiting.
Get your blazing fast Mythic runs now and discover the best Mythic+ Carry experience available on the market.