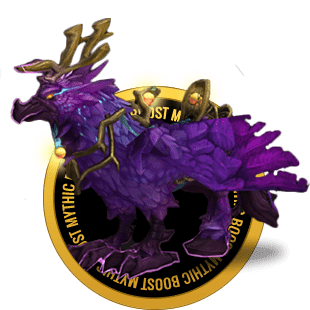 Our Glory Achievement Boosts will be completed in a professional manner, with your security our #1 priority! You will have a massive boost in your achievement progression, you will acquire a title or potentially an extremely rare mount!
At this point you have most likely looked into attempting to complete the Glory of the Legion Hero & Glory of the Tomb Raider Achievements, and have realized they can be a complete hassle and require a ton of patience and time, that we understand is completely precious to you!
At MythicBoost we have a ton of dedicated and experienced boosters at our ready, eager to work for you! Our boosters are pound for pound the best option for you, and have a ton of knowledge in all of these achievements. Which will allow them to give your account the care it needs, while also completing the task super effectively, with your account security always on our mind.
In these packages, you can expect to receive a variety of rewards, such as a mount or title. I do not know about you, but riding around Dalaran on my purple Hippogryph has a special place in my heart.
Worry no more over these achievements, we have got you covered! We do all the heavy lifting and ensure the most secure and effective boost.