Tomb of Sargeras is our next challenge when it comes to raiding in World of Warcraft. It becomes available the 20th of June and will bring some juicy epic gear and lots of entertaining boss fights. But, what exactly is the Tomb of Sargeras?
The Tomb of Sargeras used to be known as the Temple of Elune. The Guardian Aegwynn sealed the Avatar of Sargeras inside the temple after she defeated it around 800 years ago. During the Second War, Gul'dan raised the Tomb back from the deeps but when he ventured inside, he was torn apart by the demons that dwelled inside. During the Third War, Illidan ventured inside and, with the aid of the nagas, he found the Eye of Sargeras that would aid him in destroying the Frozen Throne found in Northrend.
As we all know thanks to World of Warcraft, the alternate Gul'dan reopened the Tomb of Sargeras to allow the Legion get into Azeroth once more. Now it is our job to stop the Legion invasion in Azeroth and claim some brand new equipment.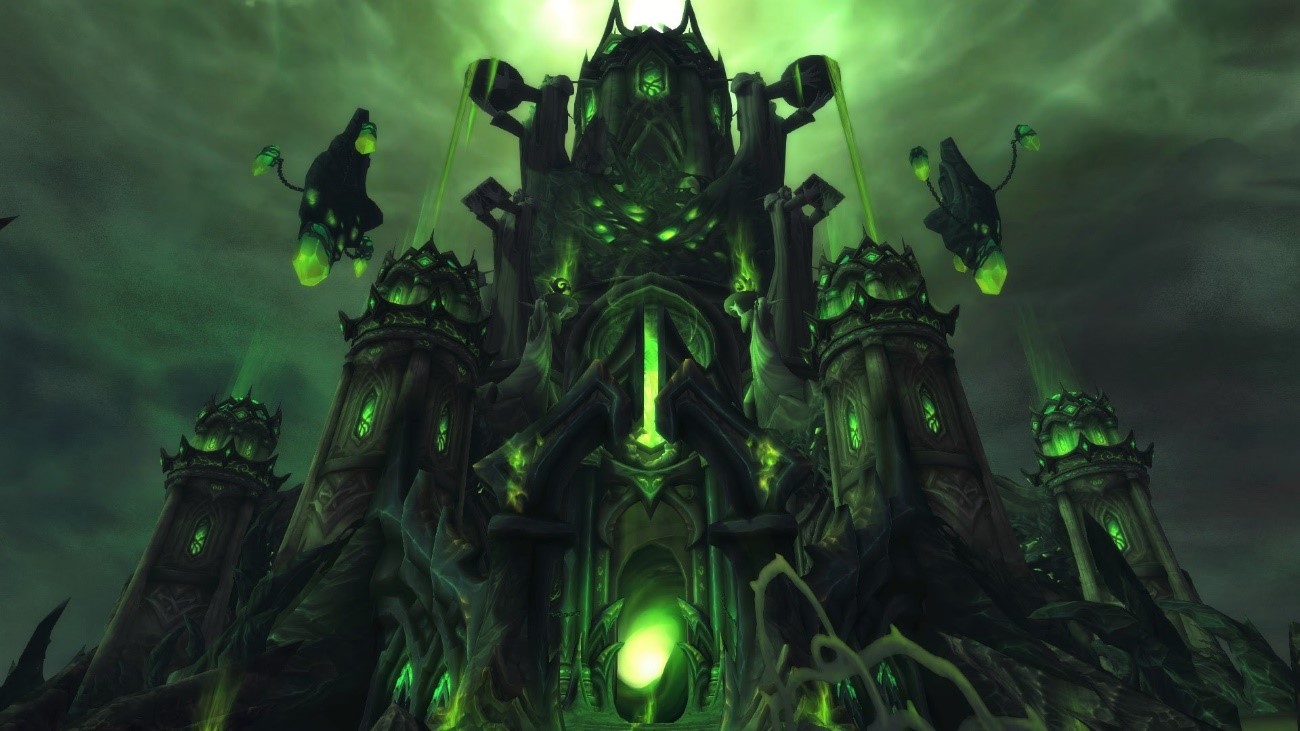 The Tomb of Sargeras
Boss Fights
The Tomb of Sargeras is divided into three sections: Dark Cathedral, a Naga section where Harjatan and Mistress Sassz'ine are and the darkest zone of the Tomb where the Fallen Avatar of Sargeras lies. We are going through all of these major threats awaiting for us inside the Tomb of Sargeras with a brief introduction of what to expect from these fights.
Goroth: This big fiery behemoth is our first challenge when venturing inside the Tomb of Sargeras. Pretty simple fight with a hiding mechanic similar to the Dargrul's fight inside Neltharion's Lair. Hide behind Infernal Spikes to neglect the damage from his Infernal Burning ability and mitigate the Shattering Star damage by colliding it with other Infernal Spikes. Just make sure you always have some of those to mitigate the constant raid-wide damage.
Demonic Inquisition (Atrigan and Belac): The two new mob models introduced in Legion make their first big appearance as the second boss of this brand new raid. We need to manage our new Torment bar by "confessing" our sins by going inside some cages located behind each of these bosses. Once inside, we need to damage a mob and collect enough orbs to come back out and keep dealing with the bosses.
Tomb of Sargeras - Harjatan the Bludger
Harjatan the Bludger: This big Naga Brute has become a god to our most beloved WoW creatures; Murlocs. Expect lots of them to aid this hard hitting boss. Best way to deal with this boss will be through dealing with those murlocs as soon as possible before they overwhelm the raid.
Sisters of the Moon: A council fight in such an ancient and looming raid atmosphere fits the theme perfectly. Here we will deal with three of them; Huntress Kasparian, Captain Yathae Moonstrike and Priestess Lunaspyre. We will have to deal with some moon-theme mechanics which favour different abilities from the Sisters of the Moon.
Mistress Sassz'ine: A naga sea witch is another boss we will find inside the Tomb of Sargeras. She summons creatures from the depths to aid her in combat. Lots of adds to be dealt with, three major nightmares named Sarukel, Ossunet and Vellius and some tornadoes are just some of this Mistress' abilities.
The Desolate Host: This once was a sacred burial site for the night elves but due to the fel influence from the Legion through the Engine of Souls, it is now full of twisted abominations from ancient souls. This fight is divided into two realms (Spirit and Corporeal realms) where we will have to deal with different threats in order to overcome this foul machine.
Maiden of Vigilance: Charged by Aegwynn to watch over the Tomb of Sargeras, this titanic construct has succumbed to the fel energy radiated by the Avatar of Sargeras down below. This fights resembles a little bit to Thaddius from Naxxramas in the form of Holy and Fel energy where none of those should ever come in contact with each other. A big hole in the middle of the room is needed to overcome some of the mechanics from these bosses making it one of the most entertaining fights in this raid as well as one of the most challenging.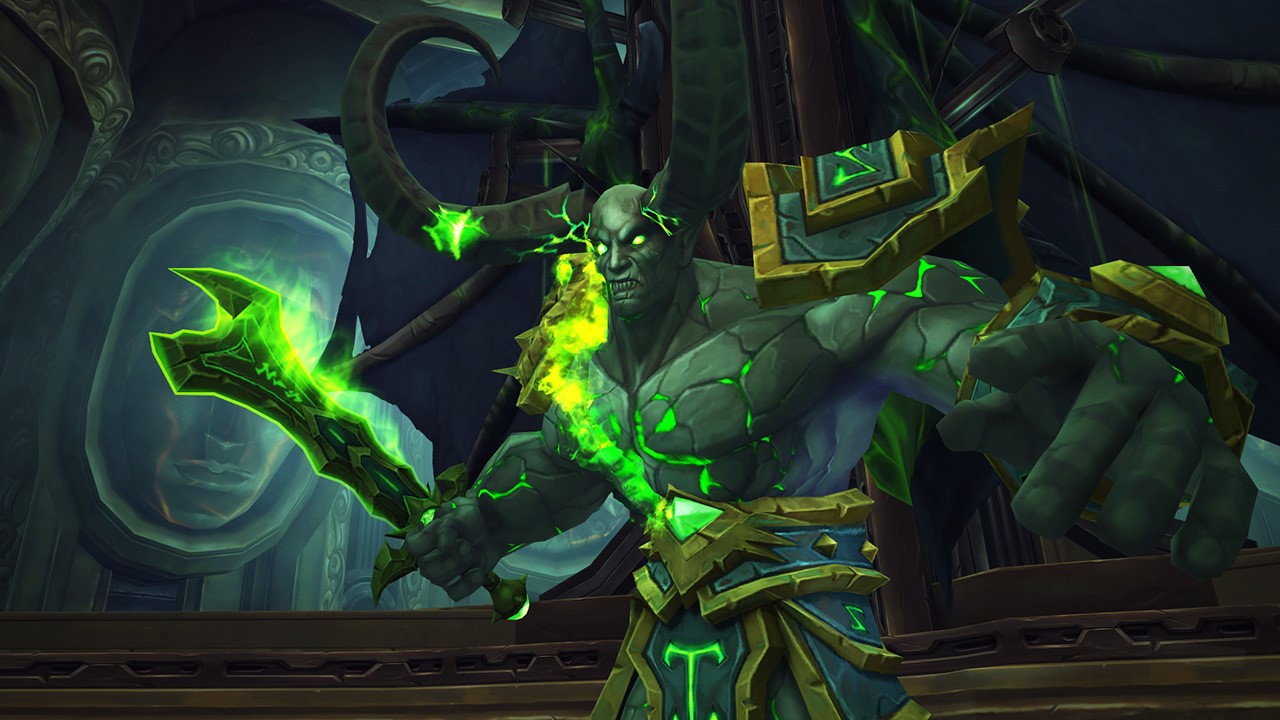 Tomb of Sargeras - Fallen Avatar of Sargeras
Fallen Avatar: The dreaded Fallen Avatar of Sargeras is our next challenge. In this fight we would like to extend Phase 1 as much as we can so we can deal with his Phase 2 more easily. Phase 1 is all about blocking the Pylons that provide Energy to the Fallen Avatar. This is managed by using the other mob in this fight (Oath-Keeper Sacraya) so that she receives blocks the energy coming from those Pylons. Phase 2 begins much deeper into the Tomb of Sargeras as the Fallen Avatar destroys the platform we were fighting in. Here, the Avatar is completely mobile and puts the raid into a timer as we have to kill him before the floor is completely destroyed.
Kil'Jaeden: The demon lord in charge of the Legion invasion on Azeroth. As every raid's last boss, lots of his mechanics are sought to be dealt with great execution, lots of mobility and close to great performance from each of the players involved. This fight aims to be one of the most challenging bosses in World of Warcraft.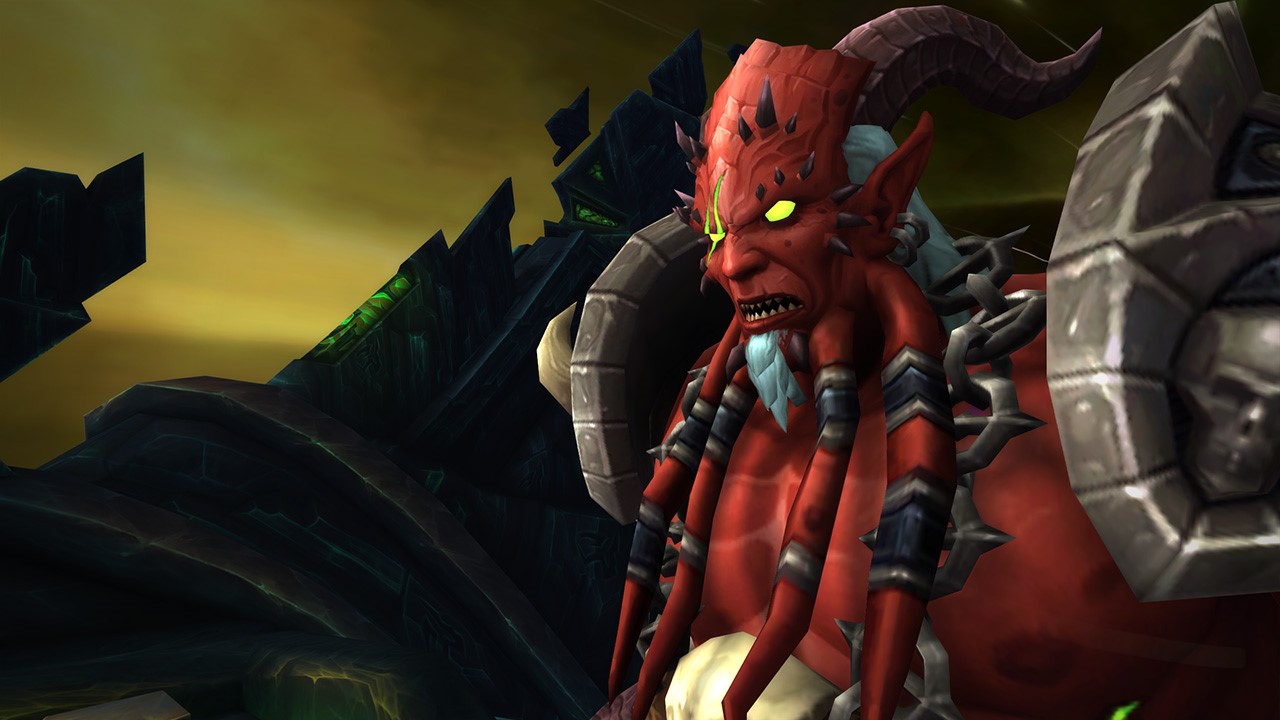 Tomb of Sargeras - Kil'Jaeden
Loot
Tomb of Sargeras is divided into 4 difficulties (Raid Finder, Normal, Heroic and Mythic). Below we will show you the item level drops from each of the difficulties as well as which bosses drop tier 20 pieces.
Tier 20 pieces

Gloves: Harjatan
Cloak: Desolate Host
Helm: Demonic Inquisition
Legs: Mistress Sassz'ine
Shoulders: Fallen Avatar
Chest: Kil'Jaeden

Raid Finder item level:

885 from all bosses (including tier 20 pieces)
895 from Kil'Jaeden

Normal item level:

900 from all bosses (including tier 20 pieces)
910 from Kil'Jaeden

Heroic item level:

915 from all bosses (including tier 20 pieces)
925 from Kil'Jaeden

Mythic item level:

930 from all bosses (including tier 20 pieces)
940 from Kil'Jaeden
This concludes our introduction to Tomb of Sargeras and remember that, if you need a hand, you can always count on us on taking you on an adventure into this magnificent raid with lots of epic gear awaiting for you!
Did you like this article?
If you did, please leave us a like or share this page, this encourages us to continue writing guides such as this!
What do you want us to write about in our next article?
Comment below! There is an option to comment anonymously.