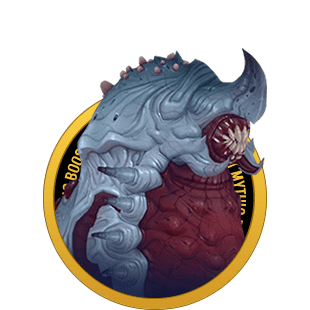 Here you can find our plethora of Wow Raid Boost packages, to gear your character in the most up to date and best raiding gear. We offer all difficulties for raiding, across the board. Whether you want self-play or piloted, Mythic, Heroic or Normal, we have got you covered. WoW Raid Boost.
We take pride in our Raiding Department, as we have many teams who can meet your WoW Raid Boost needs. We offer our raids to everyone, and we adjust to your schedule to make sure you can get the loot you need, to stay fully kitted! WoW Raid Carry.
For more information on our WoW Raid Carry packages, please do not hesitate to ask us questions, via website support chat, Discord or Skype. We only offer the best of the best raiding teams, in hopes you will take advantage and get your boost today! WoW Raid Boost.
With countless exclusive features and reviews that speak for themselves, you are guaranteed to be in good hands when becoming a customer of ours, and we appreciate your business!
Our fleet of seasoned veterans are eager to work with or for you, so please do not be shy and ask for our assistance! We value a hard earned dollar, which is why we offer the lowest of prices on all of our packages, ensuring you can stay relevant in today's current patch! WoW Raid Carry.
Reviews
This service is rated 5 out of 5 according to 350 reviews.
There are 2 aspects to these kinds of services: communication and the carry itself. This is the only company that scores 5/5 on both in my experience. I got regular status notifications, and the raid carry itself went incredibly well (keep in mind that I'm technically challenged).
That was one smooth experience. Will order again.
They hands down have the best guilds. Always punctual, and as advertised.
I used to get my raids elsewhere. Decided to try Mythic Boost because they offered transactions in the currency of my country. This was a year ago, and I never looked back. The customer support team is flawless, the teams are amazing and they follow a strict protocol to keep my account sage. Highly recommend.
Great team, great communication, great service, reasonable price. 5.
the dudes are chill and fast.
Awesome service, polite customer support and skilled boosters. Will buy again for sure.
They worked around my tight schedule and made it work with all the traders I purchased. The raid was done for me and my friend at the same time (per my request). Everything went smoothly and hassle free. Also their Mythic Coins points system and App is awesome.
Have been mostly buying Mythic+ from them, and decided to try a raid for a change. I must say these guys never disappoint. The raid execution was just as flawless and well organized as their other services. I recommend the trader for anyone looking to get useful loot. In my experience it helps a lot. These people earned my trust and in my experience provide the best value service on the market.
Amazing run. Thank you guys!