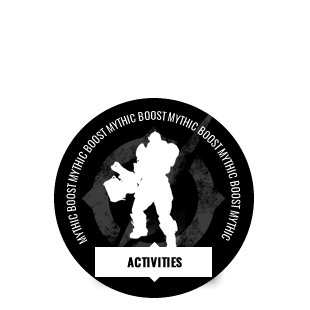 Want to try your hand at the endgame in Outriders? Have you been looking for a good team to help you run and get through any activity in the game? Don't have the time to farm expeditions or to run hunts to get materials or legendaries? Don't worry about the small details, go with a team of experts or let them go in for you with our Outriders Activities services.
Mythic Boost's team of Outriders professionals are always researching the best builds, strategies and ways to complete expeditions and other activities, that way they can run any and all activities in the fastest, most effective way possible. So, whether you're looking for a carry, or a few completions to farm a little, you know you have the best at your side to help you.
Blast through any Outriders activities like they're nothing or blast through the endgame with Mythic Boost's Outriders Activities services.