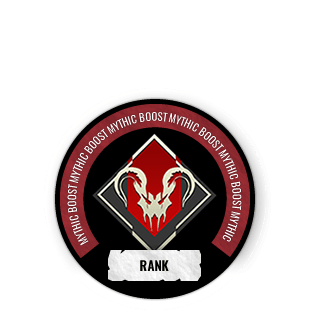 Whether you're looking to become an Apex Master, raise your Apex Rank to a certain point or simply make a name for yourself in ranked play, Mythic Boost's team of Apex Legend professionals are locked and loaded to carry you to your preferred apex rank and progression in the game.
Our team is constantly researching the best strats, keeping up with the meta and training to not only make your Apex Rank Boost service fast and efficient, but also leave you with a very solid K/D ratio. No matter how much experience you have in the game, your Apex Rank Boost service is sure to give you an edge, regardless of the season. So, waste no time, become the Legend you're meant to be.
Push yourself ever higher and always be on top during the seasons with Mythic Boost's Apex Rank Boosting services.