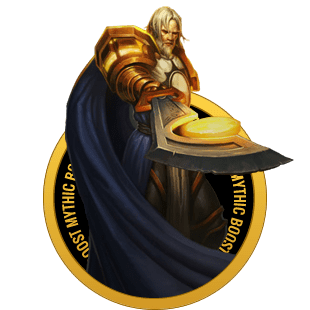 Want to get your hands on the Winterspring Frostsaber? Need one of the factions' profession recipes? Tired of killing mobs for hours and hours? Forget about the endless reputation farm, use your free time on activities you actually enjoy, let Mythic Boost's team of World of Warcraft professionals do the boring grind for you.
Our WoW Classic Burning Crusade reputation farm services were designed by veteran World of Warcraft players, so that they are the fastest, smoothest and most secure farm services in the market. No bots, nothing that can get your account in trouble, what are you waiting for? Get your reputations to exalted as fast as humanly possible, book your service today!
Get your reputations up to exalted in record time and get all the faction rewards you want with Mythic Boost's WoW Classic Burning Crusade Reputation Farm services.