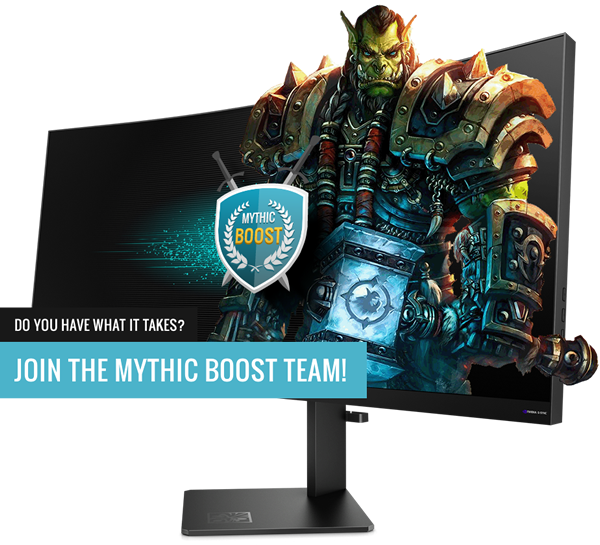 Want to make a living playing the games you've spent years perfecting? Mythic Boost is hiring full-time professional and semi-professional PVP/PVE players with experience in Destiny 2 and WoW Boosting and Coaching. We're looking for gamers with an open schedule, expert-level skills, and a dedication to helping others in video games.
For Destiny 2 and WoW, all players must have the ability to stream and have the skills to carry clients who are either new to the game or have no time to play themselves.
For WoW in particular, we are looking to hire entire Guilds and teams that are able to run timed Mythic+ in the highest keys, including Mythic and Heroic Raids. For PVP, we're hiring teams who can carry clients to the highest possible ratings.
If you think you have what it takes to work at the highest level, help others, and play consistently, we look forward to meeting you!
We are currently hiring:
Writers;
Game Bloggers (with decent traffic);

Streamers (with a large audience);

Customer Support Operators;
Extremely Talented Boosters.
DISLAIMER: All applicants must be 18 years or older. We will verify the identity of all applicants. Providing an official identification card is a requirement. Salary is paid via direct bank transfer (worldwide) in a way that minimizes transfer costs for you (cheaper than PayPal). Banking information will be required to make the transfers.
Email: info@mythicboost.com