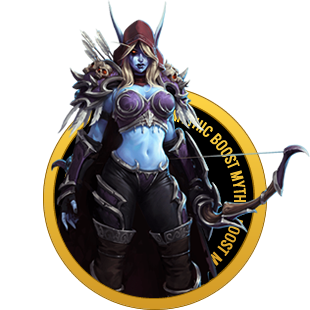 Sanctum of Domination is the first time we get a chance to strike back at The Jailer. And here at Mythic Boost we know it's not easy to have a consistent team to run the raid with, whether it is a guild you can run Normal, Heroic or even Mythic difficulty, or simply get a team to be able to schedule a run of Sylvanas, our Sanctum of Domination Boost services were designed to make it easier for you.
With these services you'll have a chance to obtain gear up to 246 item level in heroic difficulty, even more powerful rewards from The Great Vault in Oribos, a chance at unique raid-specific gear, achievements and much more. Get the best raiding experience you can possibly have with the aid of seasoned World of Warcraft experts using our Sanctum of Domination Boost services.
Break through The Jailer's forces and strike into the heart of the Maw with Mythic Boost's Sanctum of Domination Carry services.