Work for Us
Become part of the team!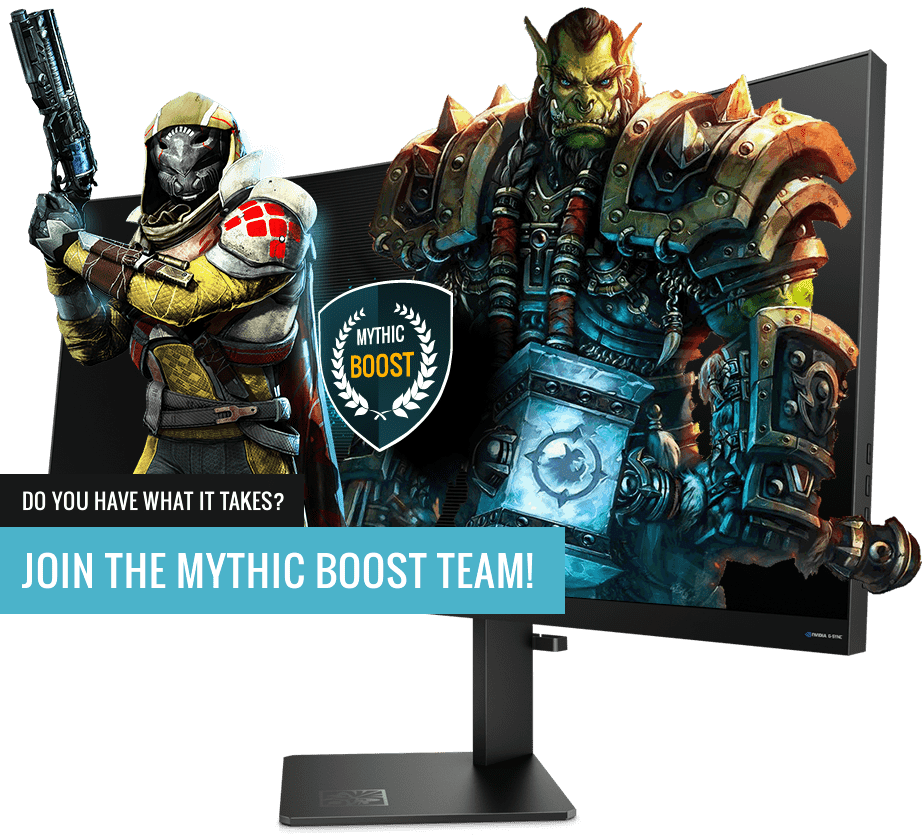 Mythic Boost is looking for players who are experienced in WOW PVE, have an open schedules and are skilled in a multitude of classes.
Ideally we are looking to hire guilds that are doing great in Mythic+ and raids.
If you think you have what it takes to do raids and other PVE boosts in a consistent manner, we look forward to meeting you!
We are currently looking for:
Writers;
Talented Boosters;
Streamers with a decent audience;
Advertisers : Discord / in-game promoters;
Customer support operators.
Hurry! Get your Mythic+ Boost before the weekly reset to obtain your chest!
Time until next reset:
Get your Boost Now!
Mythic Coins
Earn Mythic Coins on every purchase you make in store!
You get 1 Mythic Coin for every 20.00 USD of services purchased in our store. 1 Mythic Coin is equal to 1 USD .
Mythic Coins can be applied on any purchase in our store as if they were real money, and they never expire!
© Mythic Boost 2018