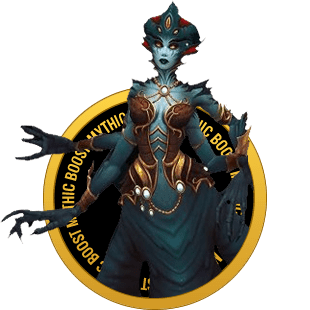 The Eternal Palace Raid Boost, Available Now! Our team of seasoned veterans are ready for battle, are you? Put on your helmet and sharpen your swords! It is time to defeat Queen Azshara with the full force of MythicBoost fighting along your side.
This raid will consist of eight bosses, an extremely good looking mount, four battle pets, some honourable titles & much more when you start putting the bosses into the grave.
The best price on the market guaranteed! Found something lower? Contact our live chat.
You can view our packages that we offer for The Eternal Palace Raid by reading about them below! If you want to check availability, scheduling or have any further questions on them please speak to our live chat manager, discord or skype operators.
With our continuously growing customer satisfaction of over 13,000 gamers, our money back guarantee policy, countless reviews and exclusive features, you are guaranteed to be in good hands when becoming a customer of MythicBoost.com