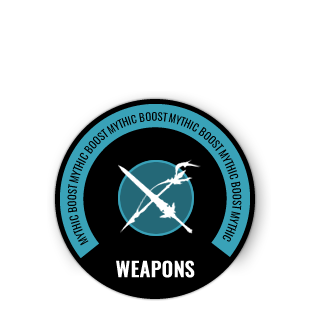 Your FFXIV Weapons play a pivotal role in your performance when it comes to raids, duties, trials and any other PvE activity you might be running. However, to really be at the top of your game -especially if you regularly play more than one class- the grind for good FFXIV Weapons can take weeks, if not months. But you don't need to spend so much of your free time grinding out your relic weapons step by step, we can get it done for you with our FFXIV Weapons services.
Our team of Final Fantasy XIV professionals have plenty of years of experience in the game -and are an integral part of the community too-, this way you can be sure they know the way to get to get your FFXIV Weapons in the fastest way possible. You won't have to run hundreds of fates or raids over and over again for your FFXIV Weapons, get them the quickest way with Mythic Boost's help.
Raise your FFXIV Weapons' gear level or get your hands on the best weapon glamours with Mythic Boost's FFXIV Weapons services.