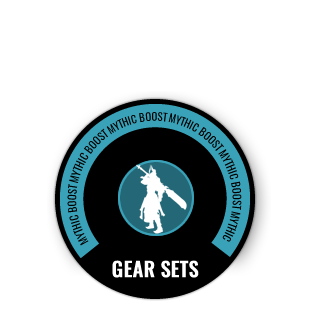 Good FFXIV Gear Sets are the difference between a clean raid clear, an extreme trial or savage raid completion clear, sometimes even a clear at all. A lot of it will depend on you having the proper gear, but we know the daily and weekly grind can become a hassle -especially the ones that are time locked- so, why not get it all done by experts and in the fastest way possible? You can get your gear sets the quick way with our FFXIV Gear Sets services.
Whether you're looking to get your hands on the Crystarium or Eden sets to raise your FFXIV gear level, or looking for other sets to change your glamours and look even better while running your favorite activities, our team of professional FFXIV professionals know the fastest ways to farm FFXIV gear sets there is. So, don't wait, get the armor you want in record time with our FFXIV Gear Sets services.
Look your best self, rock the best armor and do so with the highest gear level possible using Mythic Boost's FFXIV Gear Seats services.