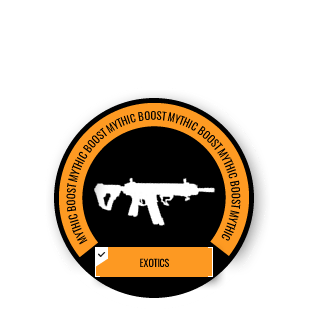 Skip the grind and get those top-tier Division 2 Exotic Weapons fast with MythicBoost's Division 2 Exotic Weapons boost! Our Division 2 professionals have spent hours perfecting their grinding strategies to find your preferred weapon quickly and efficiently.
From Lady Death to Merciless, we offer Division 2 Exotic Weapons perfect for your build and playstyle. Better yet, MythicBoost's track record of serving over 13,000 satisfied gamers means you'll be in good hands. Our Division 2 Boosting Services are always improving, and we guarantee you'll be satisfied with the weapon grinding process. Whether PvE or PvP, new to the game or seasoned in the Dark Zone, our Division 2 Exotic Weapons Boost get you the best guns before anyone else!
If you would like more information about our Division 2 Exotic Weapons Boost, or about our Division 2 Exotic Armor, please contact our customer support.