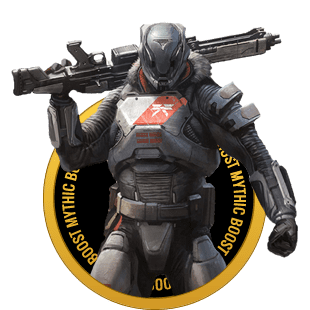 The best price on the market guaranteed! Found something lower? Contact our live chat.
We offer a fast and reliable Destiny 2 weapon boosting service for every weapon imaginable. From the Wendigo GI3 to the Truth Exotic Rocket launcher, and much more. Our team has you covered!
We all want what we do not have, will simply be a saying of the past for you. Any weapon or item you desire, we can help you achieve. We strive towards being the best Destiny 2 boosting service.
With our continuously growing customer satisfaction of over 13,000 gamers, our money back guarantee policy, countless reviews and exclusive features, you are guaranteed to be in good hands when becoming a customer of MythicBoost.com
For an affordable, quick & legitimate boosting service check out all of our services below. If you need help or have any questions, please speak to our 24/7 customer support team.