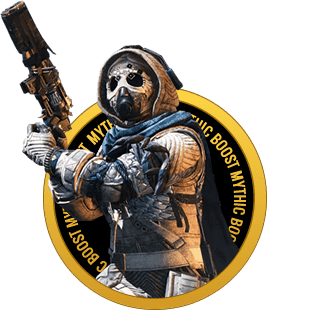 Sometimes the best parts of games take an awful lot of hours of farming for a particular currency, piece of gear, material or drop. Whether it is required to unlock all of the seasonal content, get your hands on the best pieces of gear, upgrade your gear to the highest point or simply be part of the meta. We know that not everyone has the time in Destiny 2 to farm all of these items, but that doesn't mean you can't enjoy the game like everyone else.
Mythic Boost's team of Destiny 2 farm professionals have ample years of experience in the game, spend their time helping players like you and researching the fastest ways to obtain all those items you might need. So, you're sure to have the best of the best helping you achieve what you want from the game. Let us get help you get your Destiny 2 Farm Boost started today!
Get your hands on the rarest and hardest materials and items in the game with Mythic Boost's Destiny 2 Farm services.