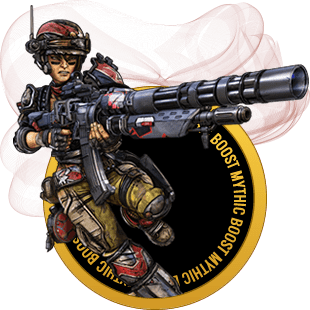 All the max level LEGENDARY GUNS are at your fingertips with MythicBoost's Borderlands 3 Weapons Boost! Whether you're playing as FL4K, Zane, Moze, or Amara, our Borderlands 3 professionals can get you top tier guns for your favourite builds.
Grinding bosses in Borderlands 3 on Mayhem III for Legendary Guns can get super boring. All it takes is time, so why not get MythicBoost to do it for you? Whether it's Lyuda, King's/Queen's Call, Hive, Lucian's Call, or any of the other Legendary Guns and Grenade Mods in Borderlands 3, MythicBoost has your back. Join the thousands of satisfied gamers who've upped their game with MythicBoost's Borderlands 3 Boosting Services.
If you want to learn more about our Borderlands 3 Weapons Boost, or if you want to know what Legendary Gun to order first, please contact our top-tier customer support.